With two distinct versions available - the table solution and the floor solution - the Anima Lotus offers versatility to suit your preferences. While the table solution captivates as a decorative centerpiece, the floor version gracefully floats in the air, evoking the serene tranquility of a lotus resting on calm waters. Featuring innovative technologies, the Anima Lotus introduces a magnet lock system that adds a fresh, modern touch and ensures easy and smooth opening.
Furthermore, this hookah features a unique 360-degree check valve system that allows smoke to flow in all directions, resembling the natural beauty of fog cascading down a white bloom.The Anima Lotus is offered in two primary color variations: black and white. Additionally, we provide custom designs, allowing you to tailor the hookah to your individual style.
Choose the embodiment that aligns with your aesthetic vision and allow the Anima Lotus to become a captivating symbol of elegance within your surroundings.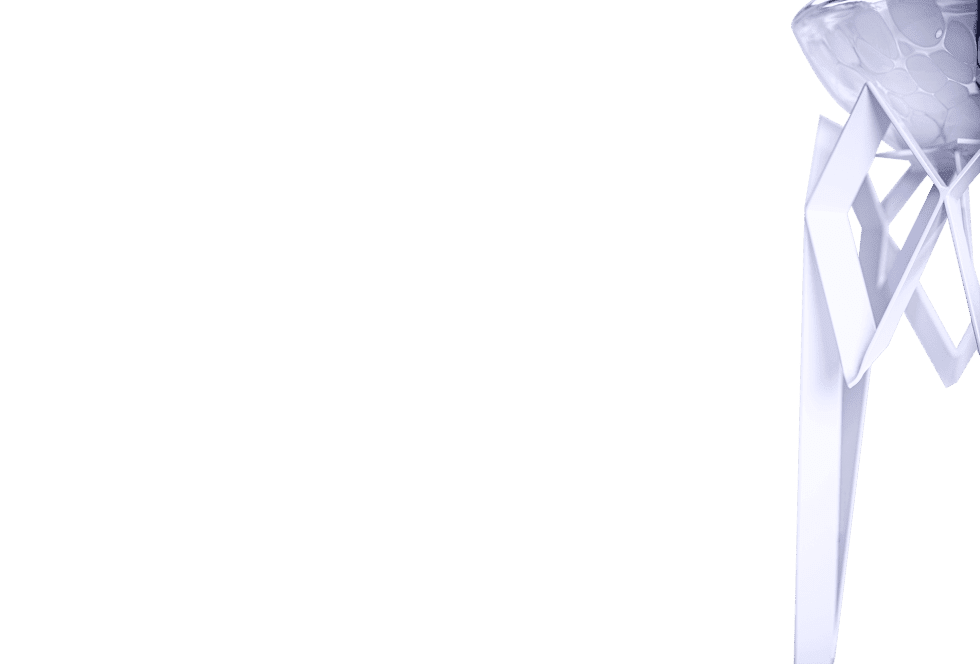 Anima Lotus Black
Embark on a journey of enchantment with the Anima Lotus Black, where the essence of the night lotus comes alive. Each vase undergoes a unique handcrafted process, with small black fragments meticulously melted into wooden molds. The result is a mesmerizing fusion of glass and darkness, ensuring that every hookah vessel is a one of a kind.
Experience the Anima Lotus Black and its integrated light feature. Radiating from the base to the pinnacle, a radiant glow traverses through the hookah, casting an enchanting play of light and shadow. The interplay of illumination emanating from the bottom and the black dots within the glass reflects on the white porcelain plate, creating a captivating display that adds a touch of visual poetry to your hookah experience.The Anima Lotus Black is available in both table and floor versions, providing you with the opportunity to select the perfect embodiment for your space. The floor stand, crafted from solid steel, imparts stability and poise, ensuring that the hookah stands tall.
992 € / 1.268 €
table/floor incl. VAT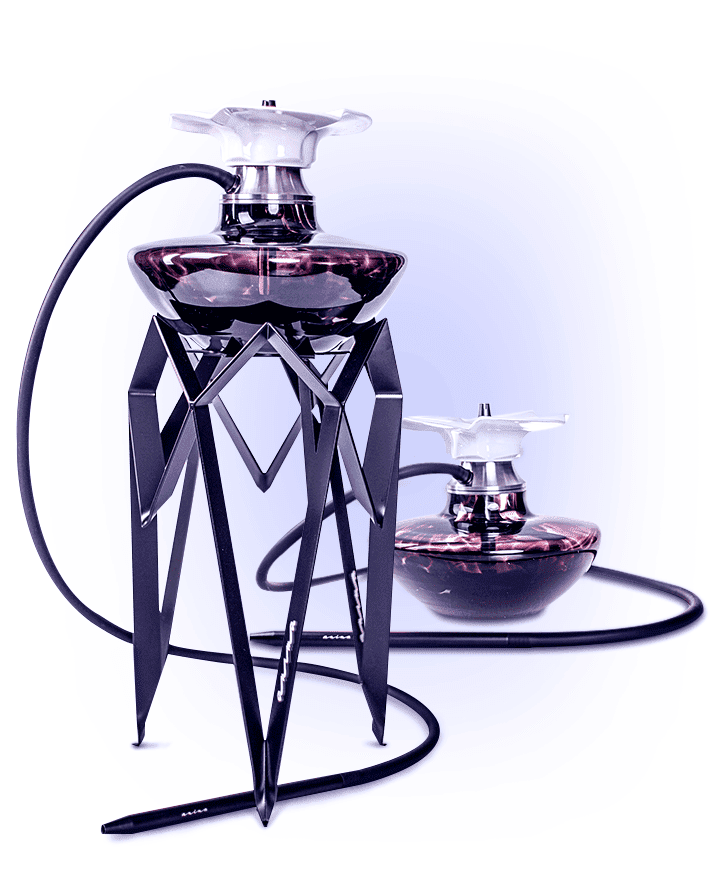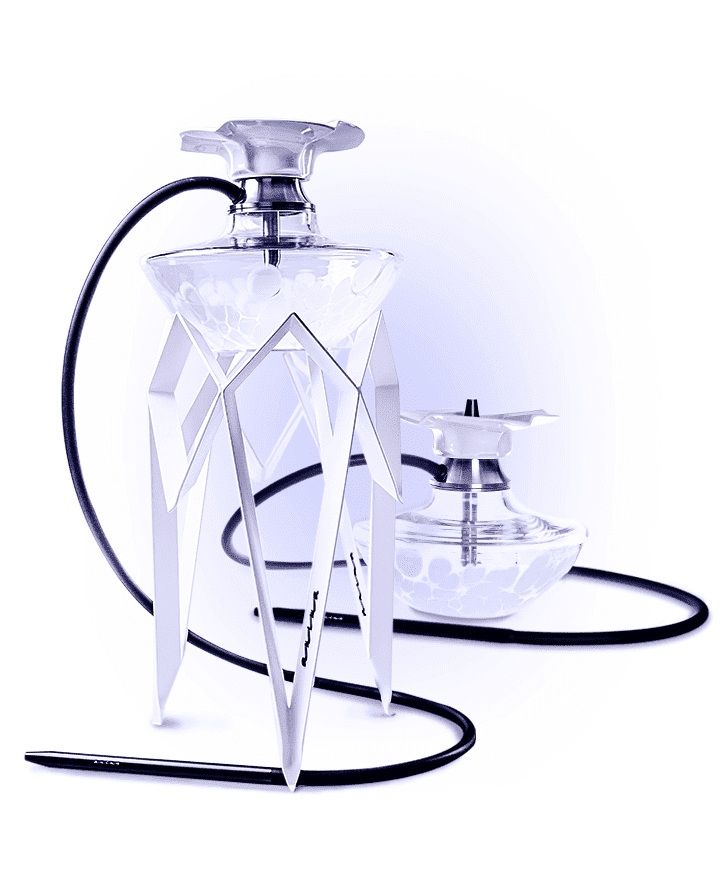 Anima Lotus White
Immerse yourself in the ethereal essence of the Anima Lotus White, where the purity of a white lotus unfolds. This symbolizes natural serenity and embodies a simple, clear design that invites exploration of its graceful curves. The glass of the Anima Lotus White is handcrafted from small white fragments meticulously melted into wooden molds. This intricate process ensures that each hookah vase becomes a unique masterpiece.
The integrated light illuminates from bottom to top, delicately accentuating the shape of the lotus. The radiance of the light casts a luminous aura that adds a touch of enchantment and tranquility.In addition to its captivating features, Anima Lotus White offers versatility in its display options with both table and floor solutions.
992 € / 1.268 €
table/floor incl. VAT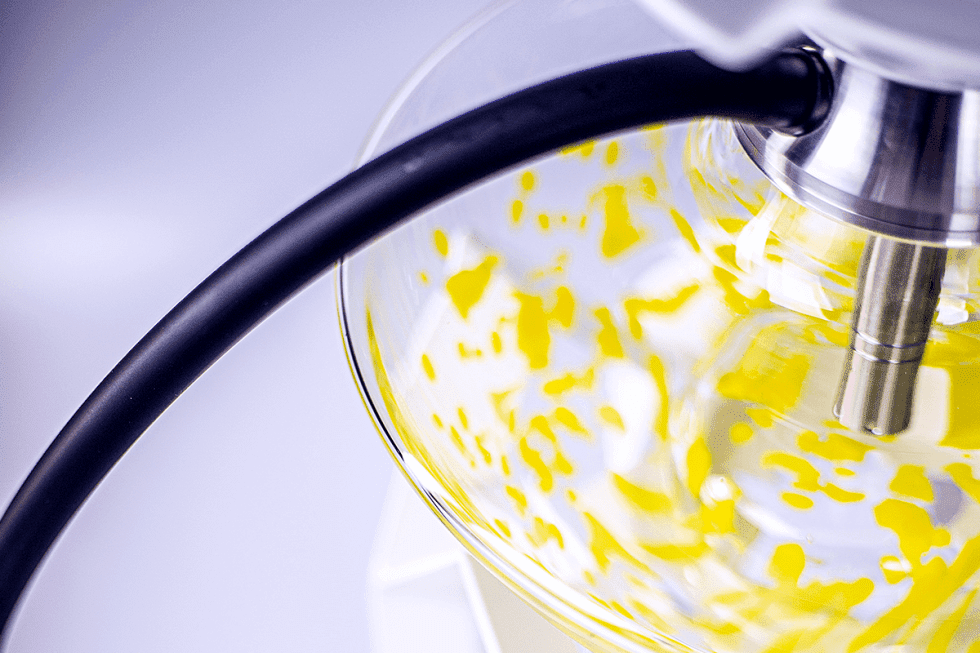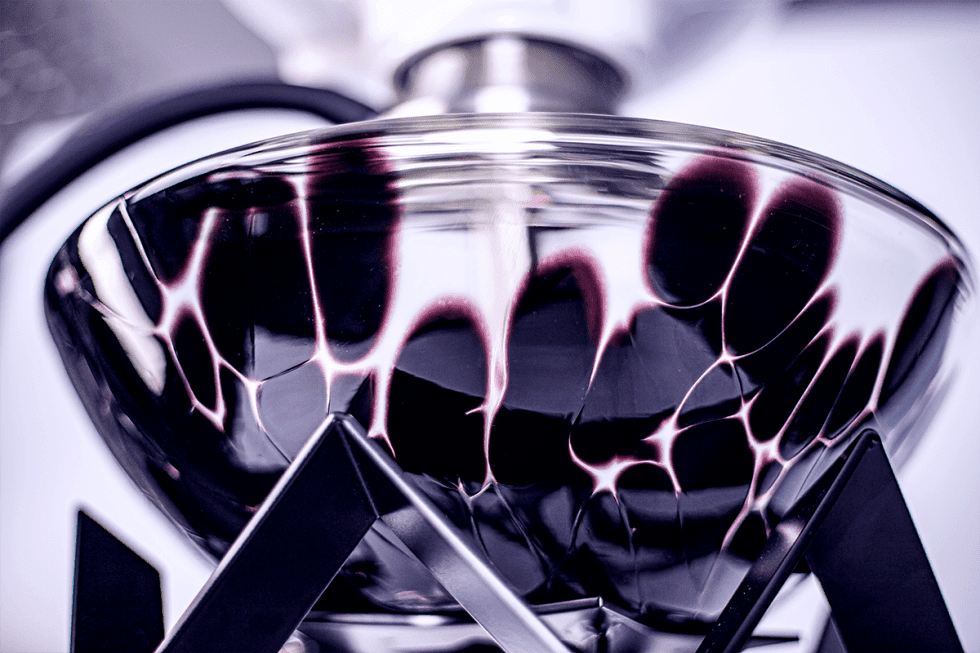 ANIMA Hookah s.r.o Legerova 578/70 120 00 Prague 2 Czech Republic, Europe