Anima's design combines traditional materials and excellent function with innovative functionality and a futuristic look.
The stability of the hookah is ensured by a two-leg aluminum cast. The hand-blown glass vase connects smoothly to the curved porcelain body. The integrated wind guard protects the bowl from wind, while allowing access from the other side.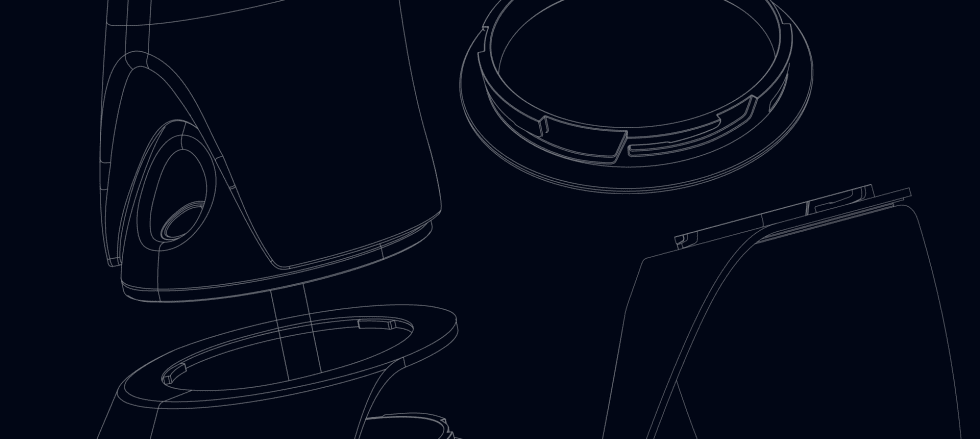 Integrated light
Atmosphere is essential to the smoking experience. With this in mind, we have designed an integrated light source for our hookahs, powered by easily replaceable AA batteries.
Anima light has many light and colour combinations, to allow you to create your perfect atmosphere.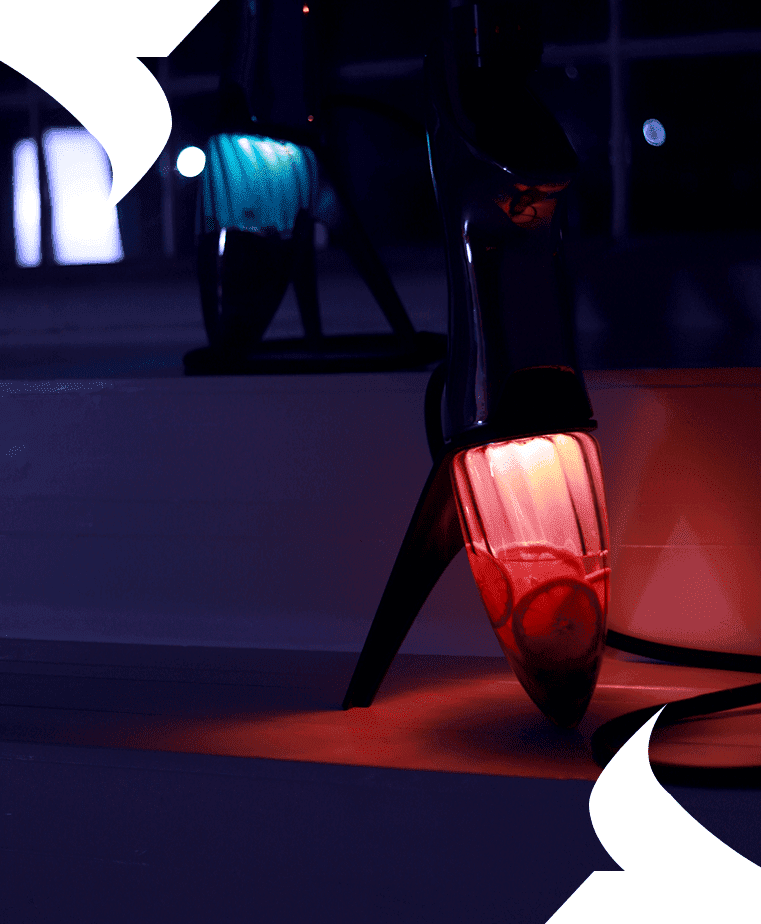 Construction
Our unique design combines traditional materials with innovative function and elegance.The hookah itself contains several design innovations. The bayonet closing at the neck of the vase has an inner diameter of 10 cm to allow for easy cleaning or inserting large pieces of fruit.
A check valve with high permeability provides comfortable blow of smoke. Complete disassembly of all hookah components helps with easy maintaining and cleaning of the whole hookah.The hookah leans against an elegant metal leg, which comes in two options: for placement on the table or on the floor. Anima can be placed in either of our unique stands, so which hookah configuration you choose is up to you.
Table solution
One Anima, two placement options. For table use, place the cast aluminum stand on the bottom lock of the bayonet, which is part of the neck of the glass vase. This will ensure a firm connection with the hookah's body.
Table placement is perfect for decorating the vase with fruit. Our table solution Anima is ideal for its compact nature and elegance, and is guaranteed to attract attention.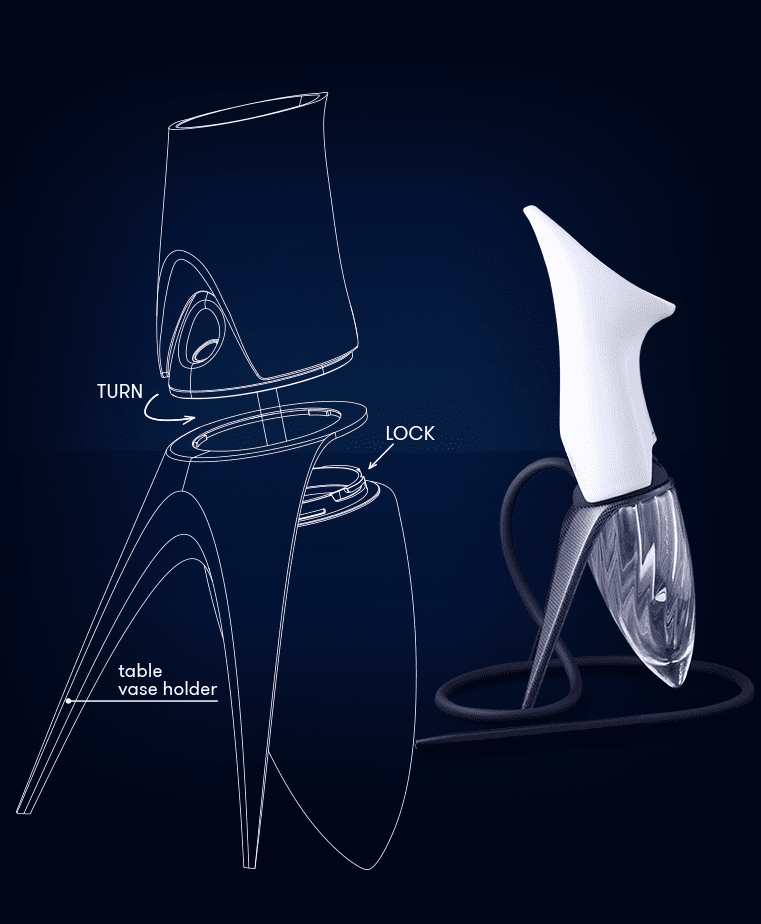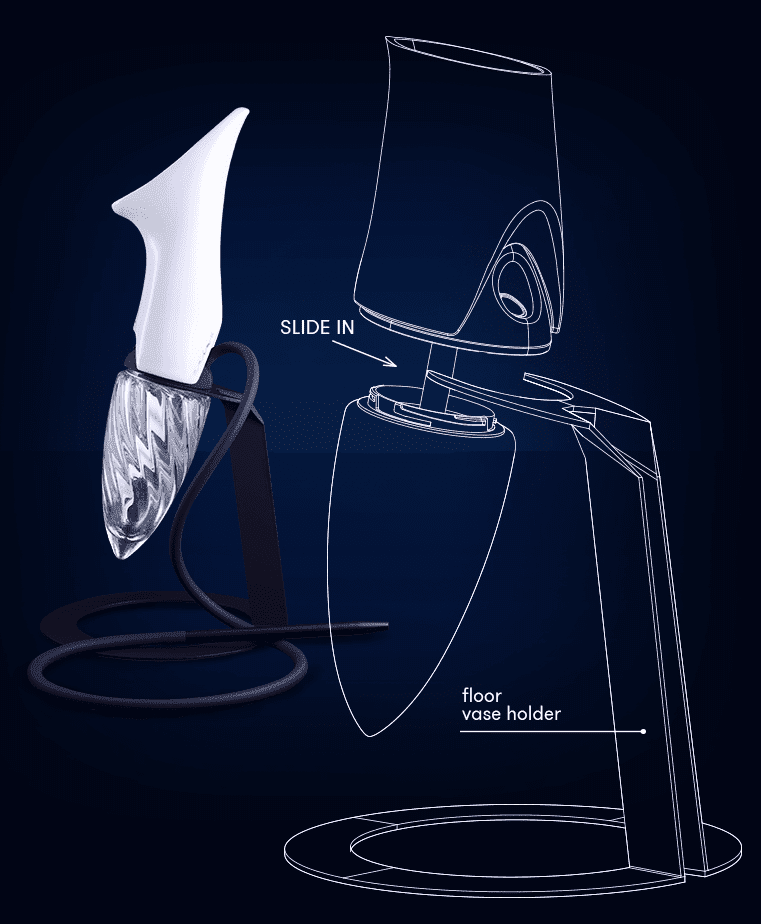 Floor solution
Place your Anima hookah in a giant stand, where the hookah is hung and levitates in space. The hanger is made of solid metal and the hookah slides in and out easily during operation, which will be appreciated by catering staff or in lounges.
Our floor solution is also compatible with the table solution. Alternate freely between these two stands and thus always have your Anima looking completely different.
Watch Anima levitate. A completely unique and remarkable solution that will make your Anima the center of attention.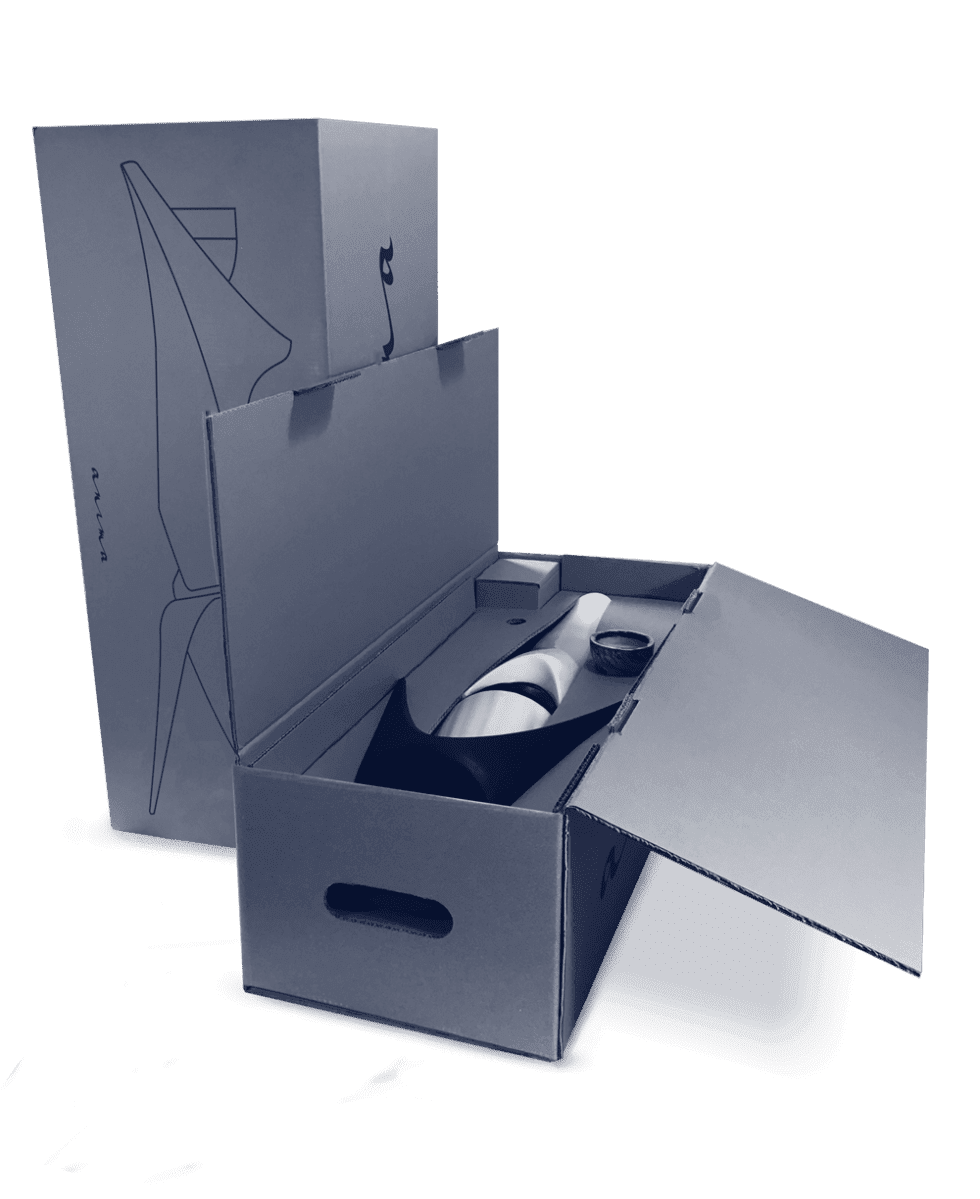 Packaging
Your Anima will arrive in a package that uses only recyclable materials, with each part designed to maximize the protection of each component.
Each hookah is shipped in one box. In orders of large quantities, the boxes are designed for stacking and shipped on EUR-pallet.
Premium suitcase
The Anima PREMIUM SUITCASE is a unique accessory that revolutionizes the way you carry your hookah. Made from carefully chosen materials, it is designed exclusively for Anima hookahs and produced with the highest quality craftsmanship.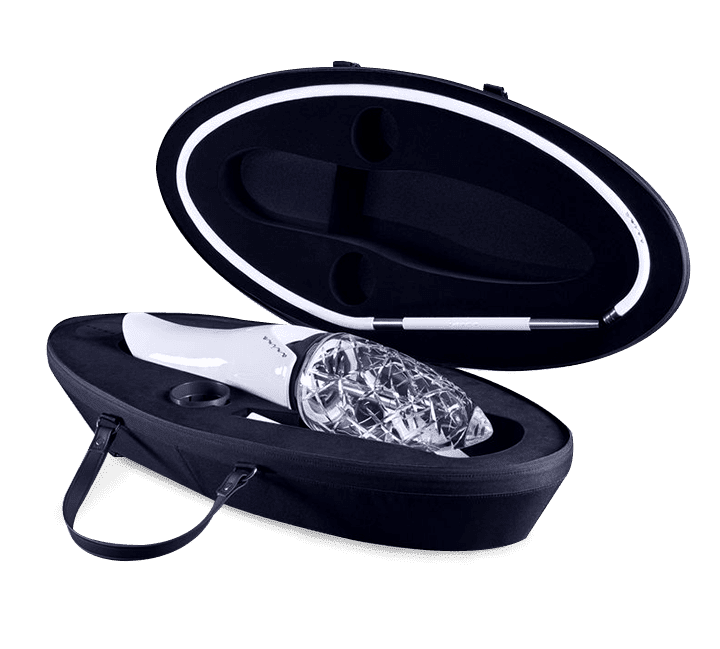 Take a breath and get ready to unpack your Anima...